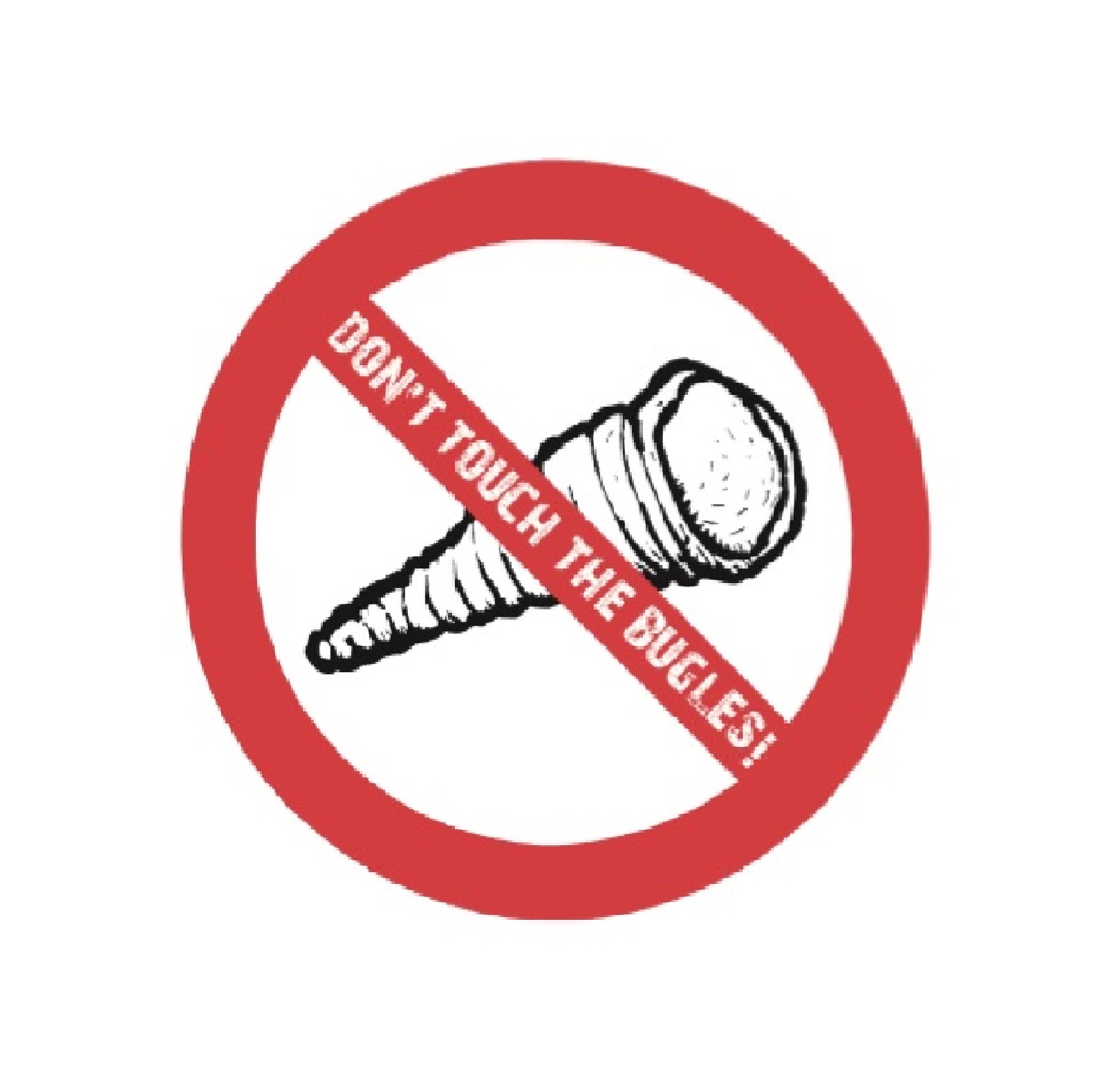 After being AWOL last week, Chunk is back and is hosting this week's episode of Don't Touch The Bugles. Things get underway with the very popular feature, "What'sa Diddly's Poppa Text Today?". The feedback to the new jingle that accompanies this feature has been so positive, we expect it to be a chart topping success in the coming weeks. Ah, if only Top of the Pops was still a thing... 
The guys then move onto this weeks main event. As the old adage goes, "sharing is caring" and the Bugles very much share this week as they reminisce some embarrassing stories from years gone by. Some of them will leave you laughing and cringing at the same time! As ever, the fantastic podcast listeners didn't disappoint with their contributions to this topic and the best one received was read out. 
"Weird Shit of the Week" was accompanied by another new jingle from the hottest jingle MC north of the equator (Diddly!) and topics this week include a funny name for a beauty salon in America, kids drawings gone wrong, a business that recreate the famous Panini football stickers and the mistaken identity of a yoghurt.....it'll all make sense when you hit download!
The Bugles bring the episode to a close with an update to The Bugles League (queue yet another new jingle!) and a new challenge is set by Chunk.
So, whether it's for a morning commute to work or you need some entertainment and company whilst cooking in the kitchen (put the kids to bed first though - it's really not for those delicate ears!), hit download and get ready to laugh.
Like what you heard on today's episode? Please leave us an iTunes review and don't forget to #passthepod and recommend us to a friend!
P.s. Check out our behind the scenes footage and more on our YouTube channel https://www.youtube.com/channel/UCHmixB6SfWzZQdUHOzBLb3g/videos