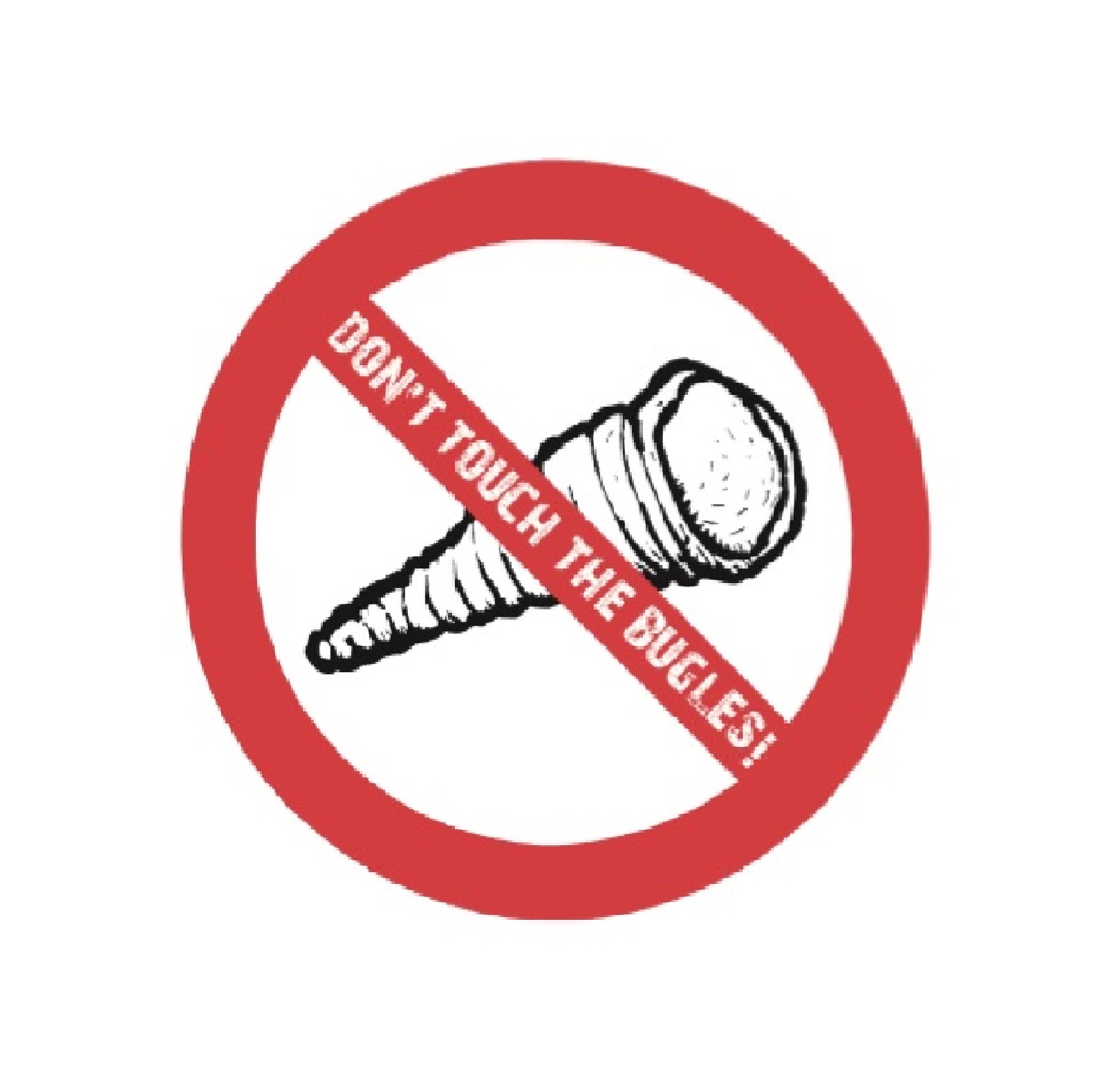 We're all about giving you more than you asked for on Don't Touch The Bugles Podcast which is why we've given you Ellwood with two L's, and not one, as host for episode 6.
Keeping with tradition the guys start with "What'sa Diddly's Poppa Text Today?". A photo of this week's riddle was uploaded onto the Don't Touch The Bugles Instagram account @buglespodcast. Can you guess what Diddly's poppa was trying to say?
It's then onto this weeks main topic - Snog, Marry and Push off a cliff. The Bugles asked listeners for their suggestions and as ever, they didn't disappoint with super fan Kev asking the Bugles, which Bugle they would choose to Snog, Marry and Push off a cliff. Did it get awkward? I guess you'll have to download and listen to find out although maybe the title of this week's episode gives away who took a trip over the edge most often. The guys then put forward their suggestions for each other to answer.
They then answer listener questions before an update to The Bugles League from Diddly. Is this the week Chunk finally gets off the mark with some points? A new challenge is set by host Ellwood...….can you guess the sport Captain Canada puts forward?
The Bugles then finish up this week by running through their findings for "Weird Shit of the Week" with strange news from around the globe - and one a bit closer to home.
Hit download and get ready to laugh because this week we've got another fantastic episode for you.
Like what you heard on today's episode? Please leave us an iTunes review and don't forget to #passthepod and recommend us to a friend!
P.s. Check out our behind the scenes footage and more on our YouTube channel https://www.youtube.com/channel/UCHmixB6SfWzZQdUHOzBLb3g/videos