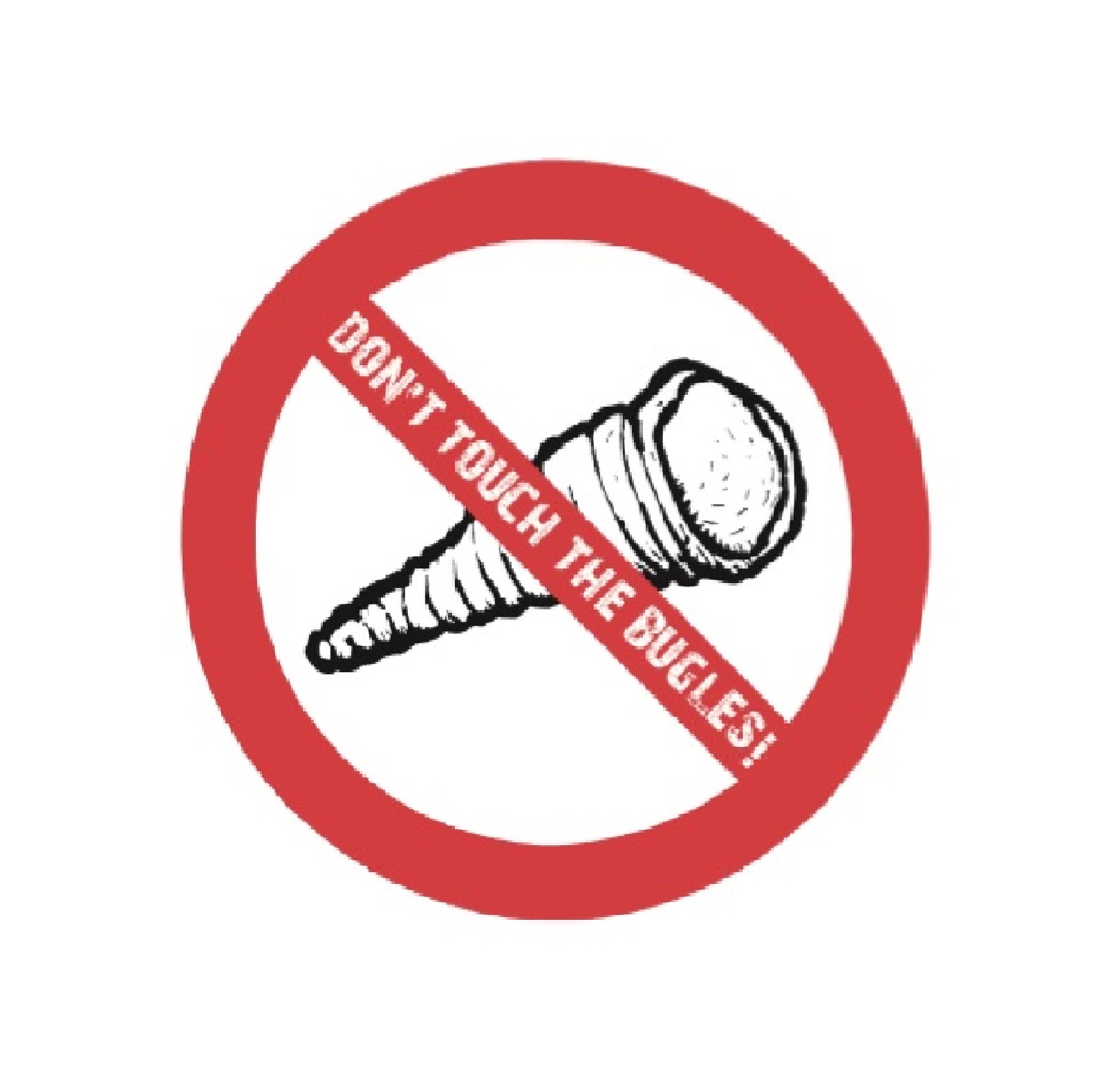 It's his lucky number but we're still not sure why (either that or we've forgotten!), that's right, @jiggsofbugle is back to host episode 33 of Don't Touch The Bugles podcast.
The guys start this week with a tip of the cap to Diddly's wedding but don't worry, they save a full run down until the main man is back from his Honeymoon is Sardinia. Talk moves onto winning the lottery and how each of The Bugles would spend and/or share it. Jiggs reveals he has a doppelgänger - at least according to this phone - before he talks about a trip to Humberside with his work colleagues. There's more strange happenings on the UK roads as two more weird and wonderful sites are seen by some of the guys. 
Angelo reveals that his package is exposed for all to see (we'll say no more) and they each share some incidents that have involved delivery drivers going rogue with their parcels.
The Bugles each reveal the TV programs they can't stand watching and they then talk about a truly cringe worthy porno scene that was shared in their What's App group recently. Dear god is horrifically funny!
Finally, the latest round of The Bugles League is back.....who will be the movers and shakers in this weeks episode?
As ever, it's all of this and more from your favourite bunch of friendly reprobates. Open a packet of Bugles, kick back, relax and laugh.
This week's podcast is brought to you by @jiggsofbugle, @teddypaling, @vancan41 and @angelobugle