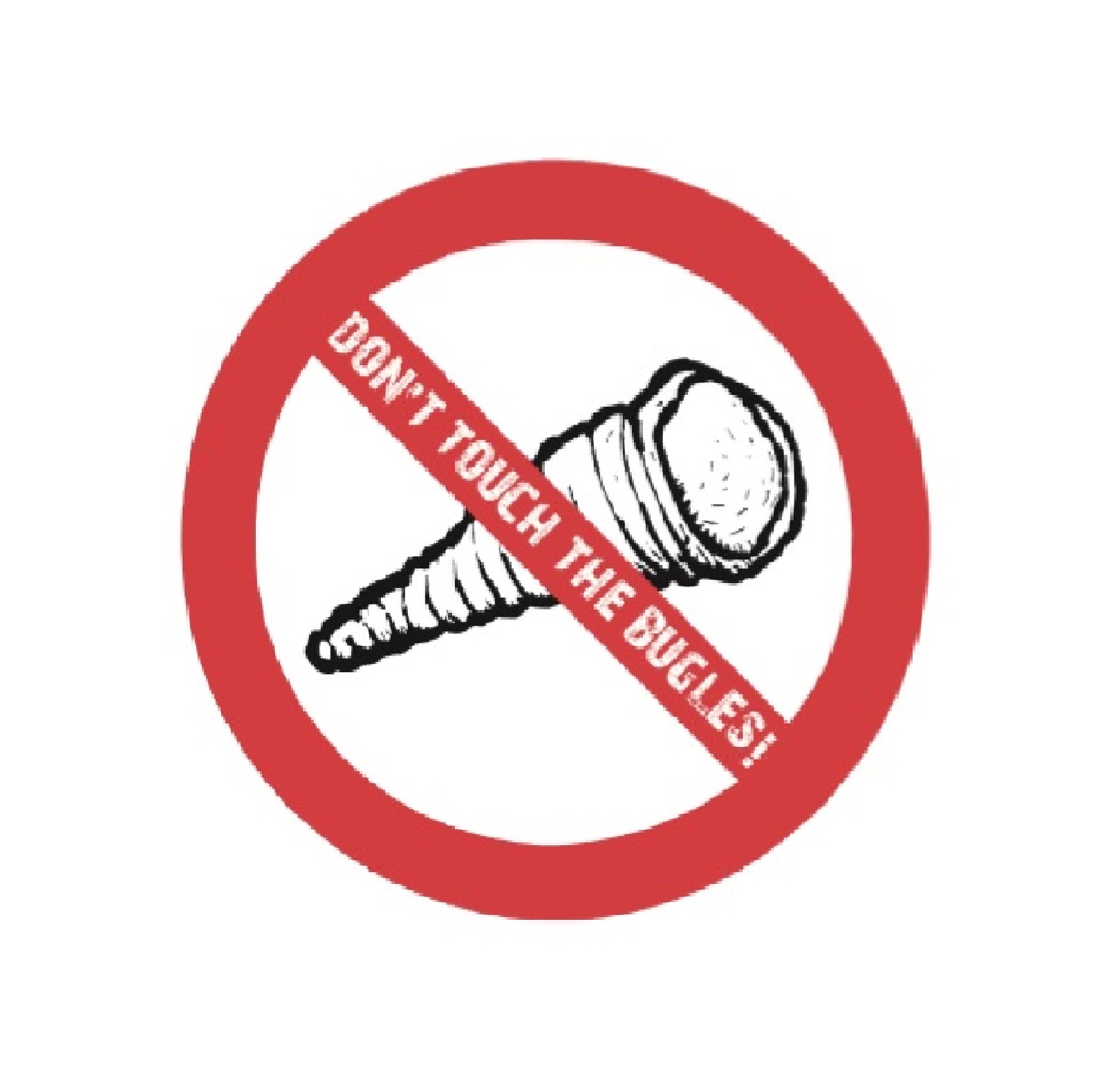 We keep talking about the most random of things on Don't Touch The Bugles podcast and you keep coming back for more. Well, as you seem to love it so much, here's another episode for you and this week, @Alexdiddly is your host.
Whilst the purpose of this synopsis is to inform you of what's spoken about, or rather, debated on each episode, some surprises are worth waiting for. All we'll say is this: Diddly brings a surprise topic to the table which forms the basis of the episode name. OK, OK, so you want a hint....here goes: it's not basketball, you don't have to visit Maryland or Nice to get them and as our good friend Beyoncé said (sort of), "if you like it then you should have put a party ring on it!". We'll leave it with you...
Then it's onto the main topic of the week which is Bad or Unusual Habits. The guys share some of theirs, which involve aeroplanes, butter, potty mouths, cereal, superstitions and one habit that almost every time nearly burning the house down! You HAVE to listen to some of these, heck, you might even do some of them yourself!
And then, of course, it's onto Weird Shit of the Week which this week includes stories involving a lap dancing protest, getting caught speeding for a shit reason, bubble tea, sending a text to the wrong person....or company and finally one celebrity randomly offering another one out for a fight. You can imagine what happened next, The Bugles then take it in turns to say who they would like to fight and one celebrity is wanted by two Bugles! 
Download and listen to the latest episode of Don't Touch The Bugles, the podcast that feels like a big bear hug from six of your best unknown mates. Also, Don't forget - check out and subscribe to our YouTube page where you will find lots of behind the scenes footage from this episode and previous ones too.
ADVANCE WARNING: Next week, Don't Touch The Bugles will be recording from Nottingham as part of our annual day drinking trip. This is also the day in which loser of The Bugles League, @Chunkybugle, will be forced to do his forfeit. Make sure you don't miss that episode!!