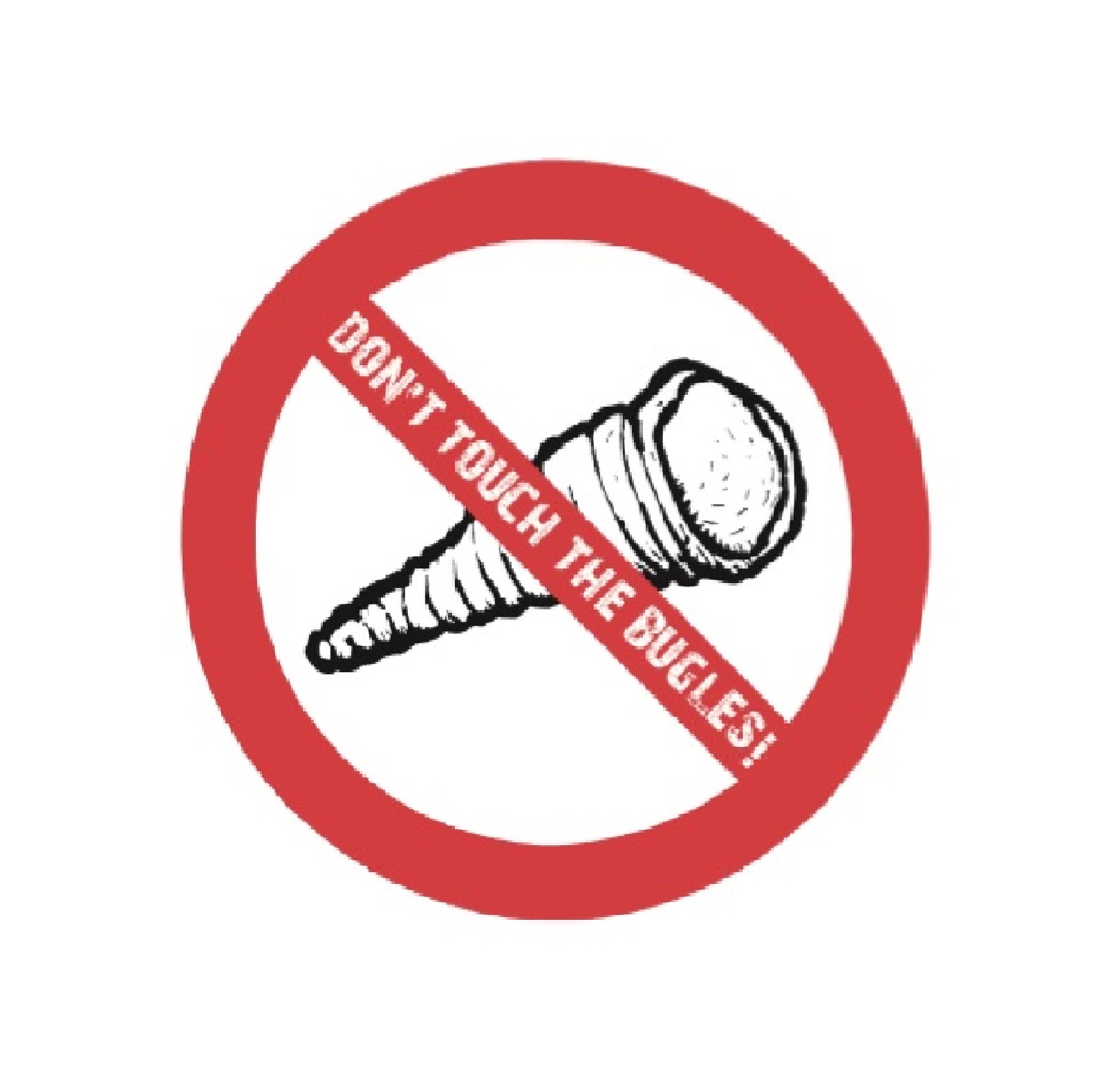 Welcome back to another crazy, fun-filled episode of Don't Touch The Bugles podcast folks...….episode 14 to be precise and the captain of the Bugles ship this week is Angelo.
To get over the sadness and disappointment of not having Ellwood and Jiggs on board this week, Angelo kick things off with a game titled The Don't Touch The Bugles, no laughing challenge. The purpose of the game is simple. Angelo reads out an awful joke to each Bugle and should he manage to avoid not laughing, he receives a point. The Bugles with the most points at the end of the two rounds wins a free pizza although it might not be what you, or the participating Bugles were expecting!
Diddly next provides a quick update on his Poppa's text from episode 13. It was so hard to work out, we had to ask the man himself to clarify what he was proposing to do with Diddly's new shelf. Thankfully, he kindly obliged and eventually all became clear.
The guys are now down to the penultimate challenge in all that remains of The Bugles League and an update from last week's challenge set by Jiggs is provided before Angelo gives everyone the chance to turn things on their head in his double-headed challenge for week 14 allowing for a massive 10 points to be won. Holy macaroni things are getting tense!
This weeks main topic is fears and phobias. The guys run through their fears, some a bit weird and wonderful including a poor Bugle who split his sack, his seed went everywhere but the birds loved it - win/win unless you're the Bugle in question. Nothing is ever as it seems on this podcast so don't be surprised when you hear that the words sack, seed and birds are indeed a euphemism......or are they? ;o)
It's then onto Weird Shit of the Week which this week includes stories about a golfing Croc, a new flavour of ice cream and a police pull over with a snappy surprise. 
Finally, Diddly provides some insight on a musical gift from the DTTB to our listeners. You. Are. Welcome!
Hit download and listen to the latest instalment of Don't Touch The Bugles podcast. 
Don't forget, you can find us on Facebook and YouTube too - just search for Don't Touch The Bugles.