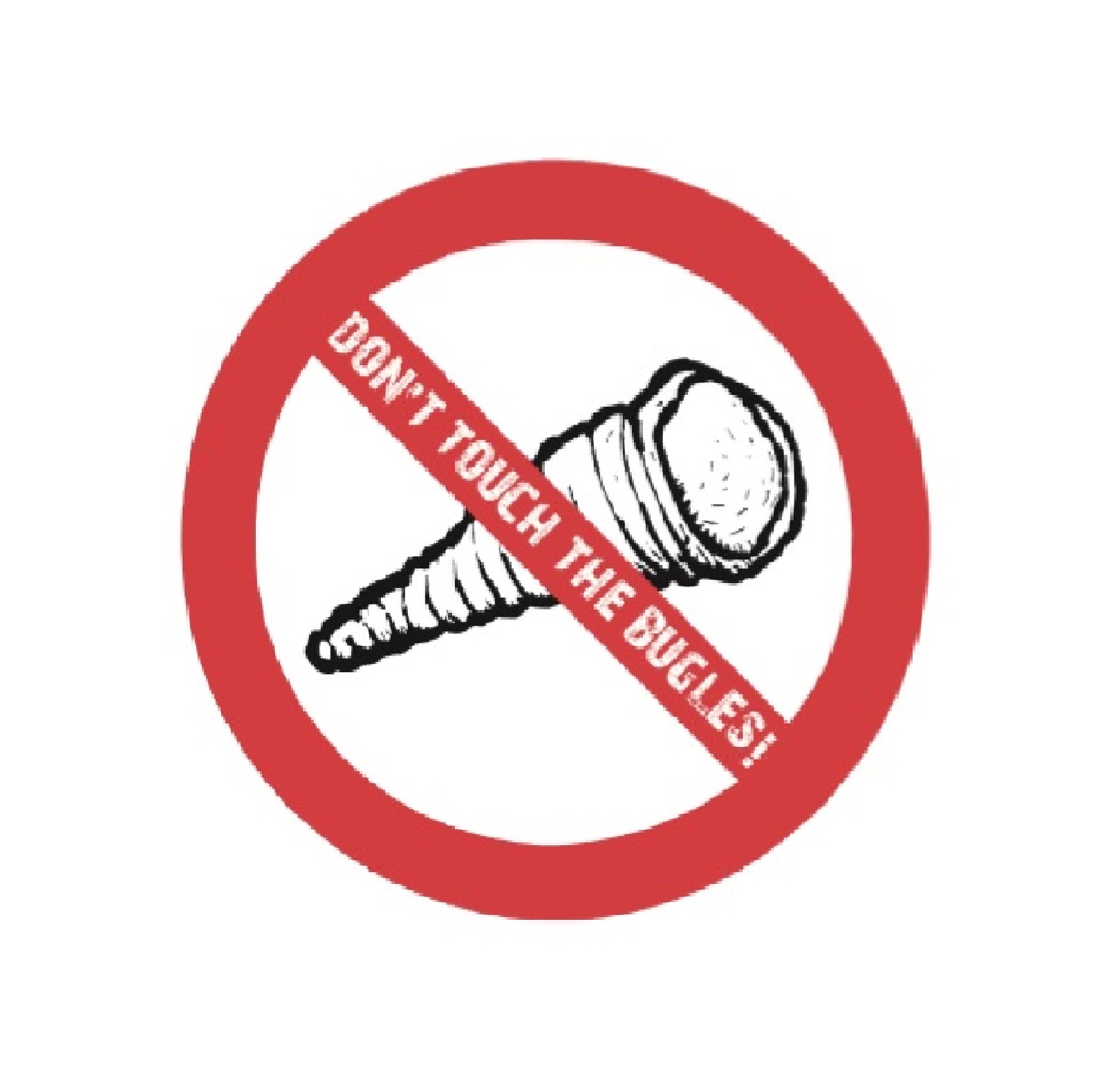 Having survived some time away in the Yorkshire wilderness, Chunk, or "Chunky" as he's otherwise known, is back to host for this week's episode of your favourite podcast, Don't Touch The Bugles. It took him three attempts to get started, but they say third time's a charm so who are we to argue?
The guys catch up after a busy drink-and-food heavy bank holiday Easter weekend before the conversation quickly turns towards Captain Teddy's new cruise liner! Hey, maybe we could record a podcast from the sea? Diddly's poppa is back (phew - we thought he'd gone AWOL!), this time not with a cryptic text to try and understand but with a story of a recent event including a packet of crisps and a confused bar man.
Don't Touch The Bugles is usually recorded at about 8.30pm, usually on a Wednesday or Thursday with work following the very next morning. Well this week, some of the Bugles said they were staying up late and going out for a midnight event that would last three hours long.....we can only imagine what you're thinking but hit download to find out what they were up to.
As ever, there's an update on The Bugles League from last week before host Chunk sets a new challenge involving an egg shaped ball. Speaking of eggs, check out the video that wealded an unprompted roar of "Whoahh!" as a reaction mid-recording.
The guys talk about how they began their love affair with their respective football teams before moving onto this week's instalment of Weird Shit of the Week including stories of a 27 year long coma, getting botox quite literally down under and Ford's needless solutions to problems that don't exist.
Hit download, listen to the latest crazy instalment of Don't Touch The Bugles podcast and then SHARE it with a friend!
Don't forget, you can find us on Facebook and YouTube too - just search for Don't Touch The Bugles.